VanWest Partners specializes in the acquisition, development, and management of self storage facilities and other opportunistic investments across commercial real estate.
Self Storage Track Record




Data-Driven
We focus on investments driven by data. Our proprietary analytic tools and assessment formulas lead the way for our investment decisions.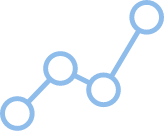 Institutional Level
Sophistication
We maintain an institutional level of expertise, communication, and strategy while cultivating personal relationships with our investors and partners.
Conservative
Short term trends are not our focus. Our track record and current AUM are developed from a conservative and adaptable approach to real estate investing.

We believe in opportunity
You worked hard for your wealth, and now it's time to see it grow. The right investments can have positive impact, and we look forward to making that a reality for you.